Protein Banana Bread (LOW CARB, HIGH PROTEIN 56 CALS/SLICE)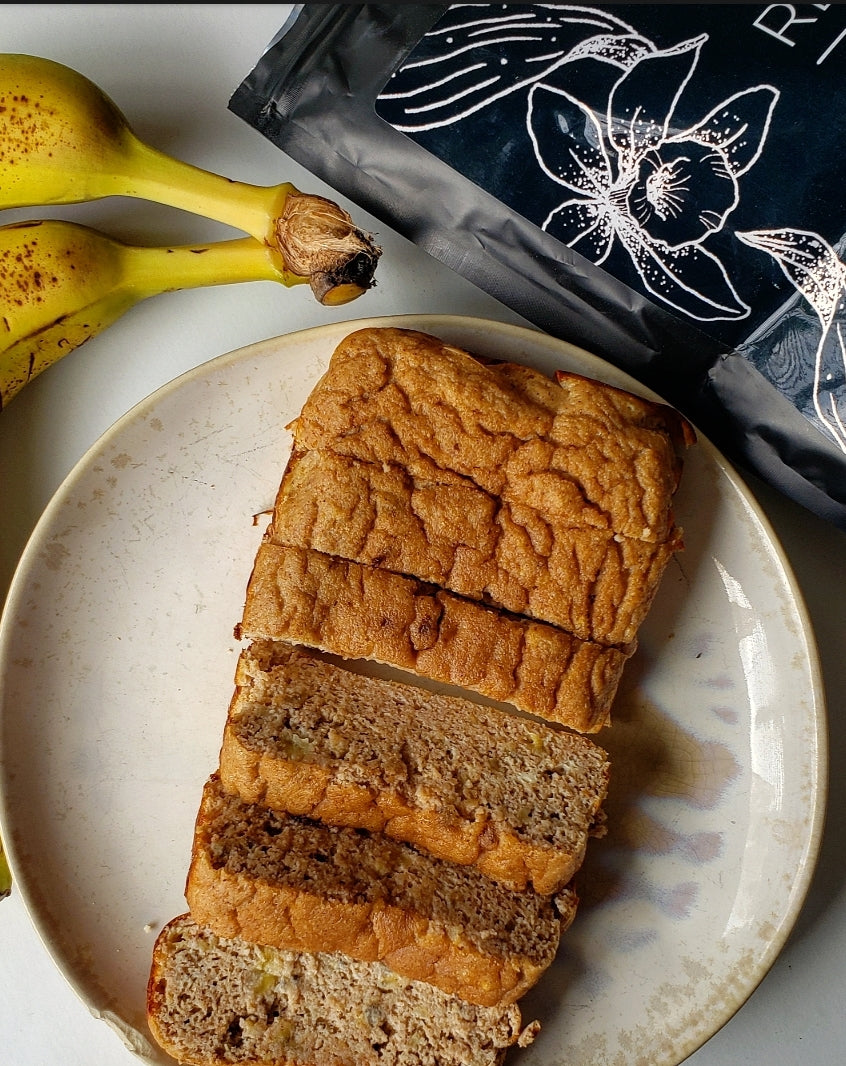 Banana bread is an all time classic breakfast food, snack or dessert! Conventional banana bread unfortunately is not the best for you. Filled with refined sugar, white flour and poor quality oils one slice can come in at almost 350 calories and leave you feeling tired, hungry and sluggish. Never fear! Whip up this 5 star high protein banana bread and may all your problems be solved!
High Protein Banana Bread 
Serves 8
2 brown spotty bananas 
150g egg whites 
1 scoop (30g) Glow Protein
1/2 tsp cinnamon
1/4 tsp cardamom
30g coconut flour
1 tbsp almond milk
Preheat your oven to 375 degrees F and line a loaf pan with parchment paper. In a medium bowl whisk together all the ingredients until a smooth batter forms. Once the batter is thick and smooth pour it into a parchment lined loaf pan. Bake in the oven for 20-25 minutes or until golden on the outside and cooked through. Once baked, remove from the oven and transfer onto a cooking rack. Allow to cool completely before storing. 
Best served warm with a big dollop of nut butter!
---